Audaces Fortuna Invat - The Work of Shannon Koszyk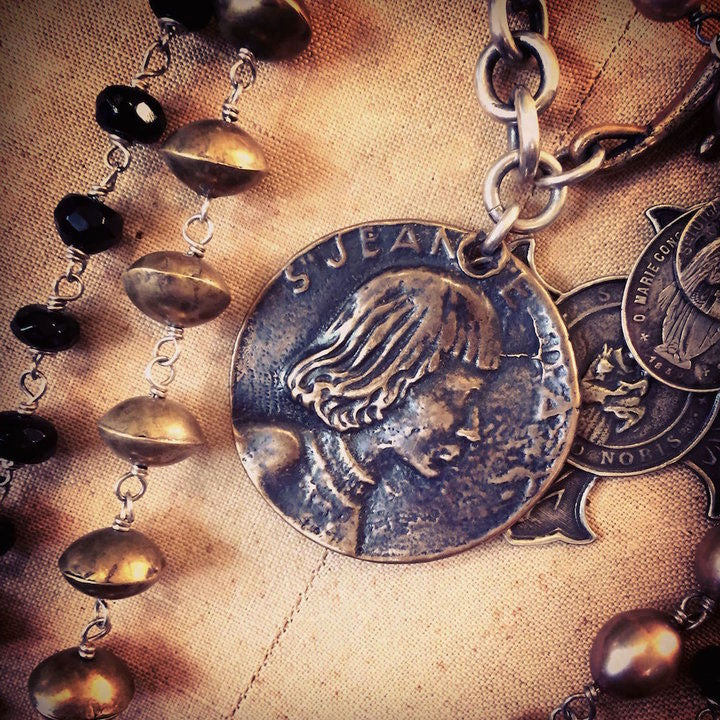 March 4th - April 5th, 2014
"Audaces Fortuna Invat" Latin to English reads, "Fortune Favors The Bold" - a fitting motto for West Seattle-based designer
Shannon Koszyk, whose work will be on display at Twilight Gallery, March 4th - April 5th Reception for the artist is Saturday, March 28th, 6 to 9pm.

Koszyk's work finds strength and beauty in the unconventional with an affinity for juxtaposing luxury and grit.

A kind of gothic anthropologist, Koszyk is drawn to antiquity, every piece has it's own history with a contemporary twist. Crucifixes that have been worn smooth over the years, coins that have passed through many people's hands, heavy oxidized sterling chains and tumbled beads become both ethereal fantasia with a rugged toughness. Meticulously handcrafted within each piece, Shannon finds the perfect balance between spirituality and elegance, boldness and grace.

A selection of jewelry, clothing design, painting and pieces for the home will be on view.