Megan Lingerfelt – Never Useless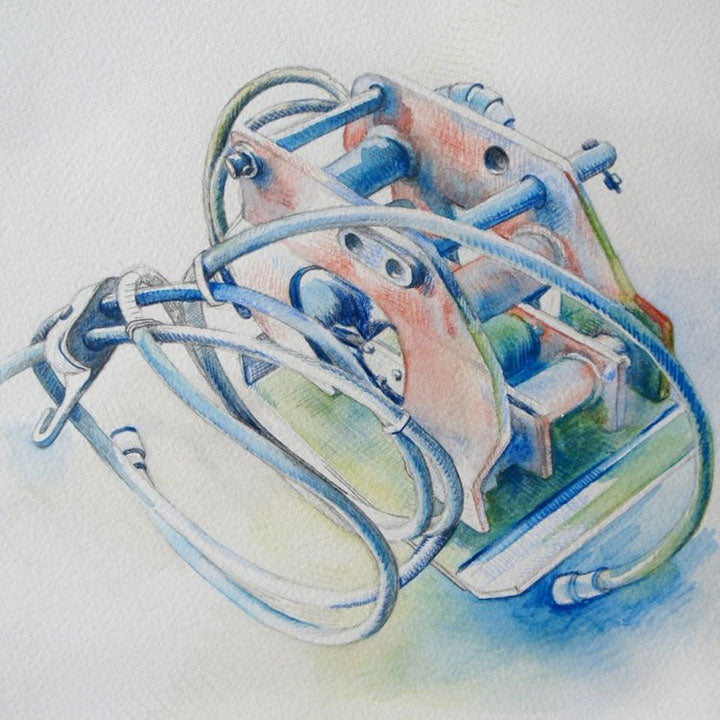 April 7th - May 4th, 2014
Opening April 10th, 2014
6 to 9pm

Modern manufacturing processes allow for great quantities of extremely varied objects to be produced for general to specific applications. Construction equipment, appliances, hand tools, and any other practical objects are comprised of a range of complex parts.  Common hardware such as screws, springs, and washers as well as application specific components such as corner exhaust vents, and casted metal cases offer an endless population of utilitarian objects to explore.

My work speaks of unsung heroes and tragic portraits of the postmodern world.  Isolating one structure at a time, removing it from its functional context, I highlight the beauty of a manufactured form whose purpose was never to be beautiful.  Investigation of an object produces a greater understanding of how its pieces make a whole, a process that takes time and creates sentimentality.  My affection for these bits of industrial equipment and cheap appliances is the driving force behind giving them a second life as an aesthetic object.

Using an atmospheric space to remove any sense of relative scale my paintings focus on the objects form.  Disassembling an appliance to expose its parts or adding imaginative elements to a structure are expressions of the underlying awe I experience when contemplating modernity and human potential.  In the same way archaeologists examine extinct civilizations via the items left behind; my work explores present society via the tools we use.  Modern tools are as simple as they are complex and while they are made to perform one task, that task is limitlessly applicable.  Ultimately these objects are only tools and exist solely as a means to another end.