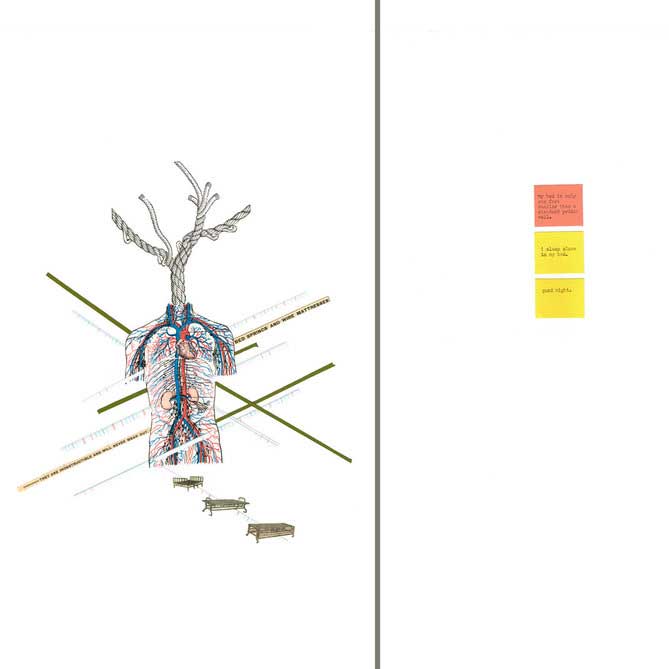 January 8th - February 5th, 2014
Raina Koller, Rachel Smith and Stephanie Smith
Opening Thursday January 9th, 2014, 6 to 9pm
with Trunk Show by Knuckle Kiss Jewelry
Artist Talk and Reception - Saturday January 11th
6 to 9pm
Whether in our human experiences or out in the physical world in which we live, there are lingering scars, memories, thoughts, or imprints that are left behind. Like a tear - a lasting wound or a silent, salty stream - these experiences are sometimes exposed and isolated, other times hidden under many layers amidst the residue after everything else has passed.
Residual Tear features the work of Raina Kollar, Rachel Smith and Stephanie Smith
Raina Koller's work is inspired by the subtle qualities of mundane materials and the redeemable nuances where geometry and the organic coexist.
Rachel and Stephanie Smith explore the themes of isolation and the transformations that can occur within situations or feelings that produce seclusion.