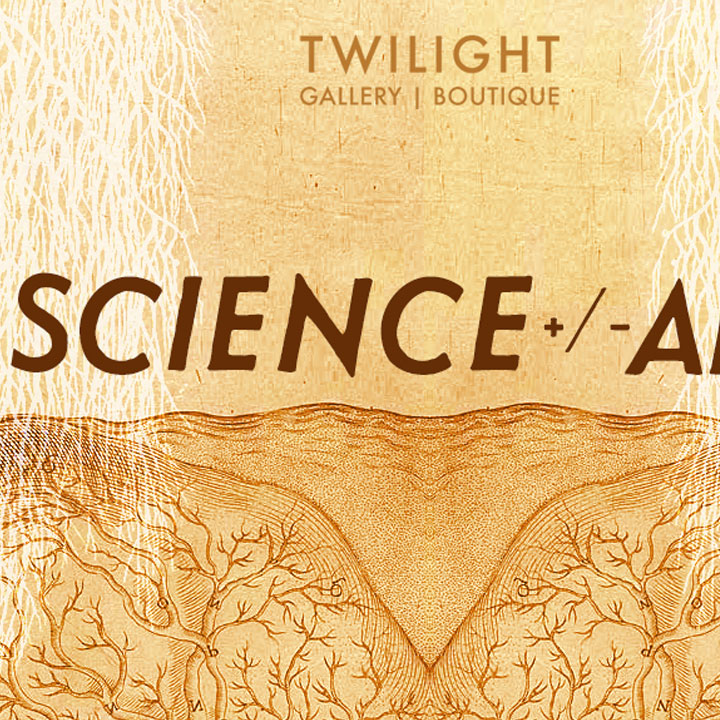 April 14th - May 28th
Science+/-Art examines the interplay of art (empathy, creativity, subjectivity) and science (categorization, rules, objectivity).
Opening April 14th from 6-9pm during the West Seattle Art Walk. Show runs through May 28th.
Featuring work by:
Noel Franklin
Marie Hausauer
Jody Joldersma
Satpreet Kahlon
Jess Rees
Curated by:
Jody Joldersma
____________________________________________________________
Satpreet Kahlon
Satpreet Kahlon is an interdisciplinary artist and educator who is currently based in Seattle, WA. With two BFAs (one in Studio Art, the other in Art Education), Satpreet hopes to serve as an advocate for positive social change within her community, both as an artist and as an educator.
Her work has been exhibited both nationally and internationally, including at Brooks Institute of Photography in Santa Barbara, CA, the Stellenbosch Academy of Design and Photography in Cape Town, and SOIL Gallery in Seattle, WA. She is currently the ArtBridge Fellow at Pratt Fine Arts Center, and has been the recipient of many awards, including a Windgate Fellowship to attend Penland School of Craft and an Individual Artist Grant from 4Culture.
She is currently a resident artist at the Bemis Building in Seattle, and can be found teaching workshops as a teaching artist at the Seattle Art Museum.
Marie Hausauer
Marie Hausauer was born in Whitefish, Montana in 1988. Hausauer works mainly as a cartoonist, contributing regularly to Intruder Comics and The Seattle Weekly. She makes good use of Seattle's constant cloud cover, hunching over an art desk with ink stained fingers.
Jess Rees
Jess Rees is a painter living in Brooklyn, NY. Her work concerns the perception of scale and spatial relationships. By studying and highlighting massive and minuscule objects and units, she hopes to provide insight into the nature of physical spaces and the limitations of human observation.
Noel Franklin
Noel Franklin is a Seattle-based poet, cartoonist and fine artist. She earned a BA in fine arts printmaking from Western Washington University and is a recent recipient of funding from 4Culture and the Seattle Office of Arts & Culture in support of her first graphic novel, "Girl On The Road."
Jody Joldersma
Jody Joldersma is a visual artist based in Seattle, Washington. She received her Bachelor of Fine Arts degree in Communication Design from Pratt Institute in Brooklyn, New York. Jody is currently a National Artist at A.I.R. Gallery.