Stories Told, Remembered, Satpreet Kahlon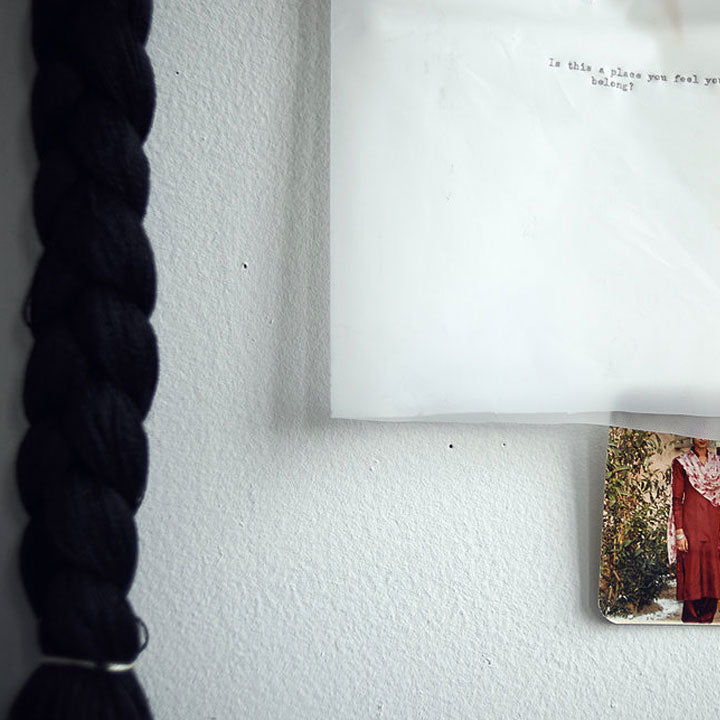 June 4th - July 16th 2016
Twilight Gallery is pleased to present Stories Told, Remembered by artist Satpreet Kahlon

During her six-week residency at Twilight, interdisciplinary artist Satpreet Kahlon will be using the gallery as a venue for the methodical and laborious process of decolonizing her body. She will do this by working on a series of meditative, repetitive processes that will involve fiber, garments, and paper, intended to encourage the unlearning of various narratives that Kahlon has been told, and has believed, both about herself and those who look like her.

Kahlon will also be inviting women of color to come into the space and share their stories and experiences on July 9th, 5 to 8pm which she will document and meditate on. These stories will be used to replace the old white centric narratives that Kahlon has kept alive within her colonized body—filling those spaces instead with stories told by, about, and for women of color.

"My story and experience is not unique, and I hope to use the privilege of the time and space given to me at Twilight to foster an environment of dialogue and discussion with like-minded women, so that we may heal and move forward together."